Michael's World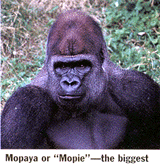 ---
Hey people!!!- wassssssup?? Hope you guys all had a great summer! Check out all the stuff on my page cause it's pretty cool. NCS/STA 9th grade rules!!! (:-Michael S.

Michael Info

Fire/Ems

STA/NCS Rumors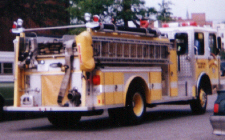 Raptor Pic

Links

Music

Civil War Pictures

Michael's SNs

Site of the Month: &nbsp WPGC 95.5



ER

DC Radio

Fire/EMS II

Navy

Michael's Politics &nbsp&

Presidential Poll

---



If you wish to use any of my stuff please E-MAIL ME! Thanks a lot!
Also, if you want to have your site to be "Site of the Month", e-mail me and I'll see what I can do.
Gorilla photos courtesy of the National Zoo Webpage
If anyone is offended, upset, or disgruntled about any stuff on this site please e-mail me and I will remove it. Suggestions on how to improve this site would also be helpful!
Keep it real and stay cool people!